Design Center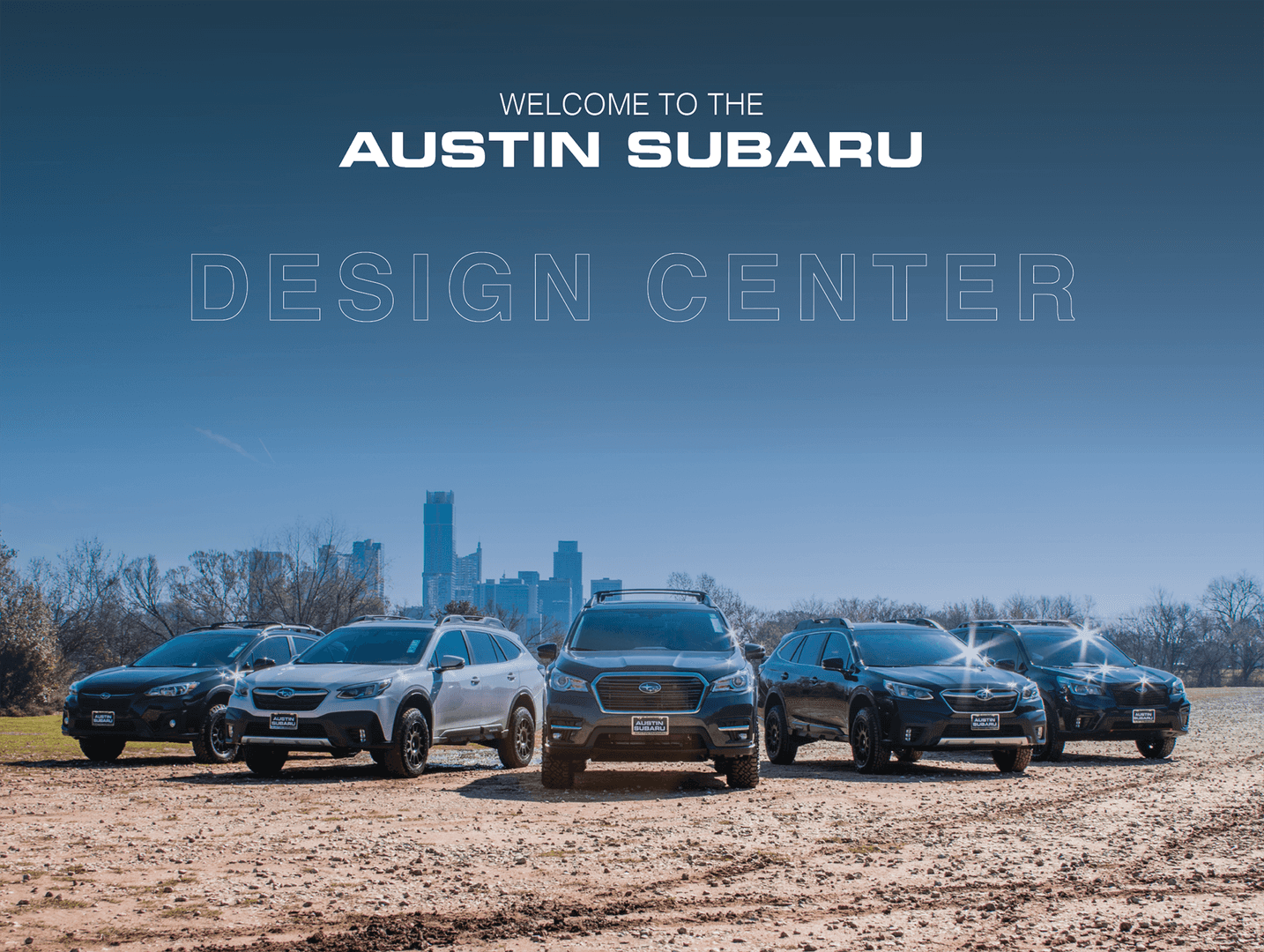 Ready to stand out from the rest?
You're in the right place.
Our Design Center is ready to help you customize your Subaru to tailor it to you and your lifestyle.
Need a performance boost?
Looking to make a bold statement?
Just want to protect your vehicle from everyday use?
Our Design Team can help.
Here are a few of the many upgrades that we offer for your vehicle:
WINDOW FILM
Ceramic film that offers UV & heat protection.
CLEARSHIELD
Self-healing, invisible paint protection film.
Available in different levels of coverage.
MVP*
Exterior environmental protection and interior bond treatment to preserve the life of your vehicle. Includes warranty, ask for details.
BODY SIDE MOLDINGS
Offers protection from door dings and scratches.
*Click video below to see our application process.
TOWING PACKAGE
Class 3 tow-hitch added for all hauling needs.
CARBON FIBER
Perfect for weight reduction!
Available carbon fiber elements:
– grille
– spoiler
– fog lamps
– fender vents
– mirror covers
SPLASH GUARDS
Protection from road debris, rocks, dirt, and grime.
MIDNIGHT WHEELS
Powder coated wheels offered in three amazing finishes: matte, semi-gloss, & high-gloss. Available in any color.
MIDNIGHT CHROME DELETE
All chrome can be cerakoted to the finish (matte, semi-gloss, & high-gloss) and color of your choice.
CROSSBARS
Offers assistance for luggage carriers.
STEREO DECK REPLACEMENT
Enhance your sound system with JVC or Kenwood 6.5″ stereo decks.
XPEL Paint Protection Film
Ever wondered how to keep your car's paint looking as new as the day you got it? Well, with the addition of XPEL Paint Protection Film, you no longer need to wonder. Watch the demo video here to see how it can help keep your vehicle looking brand new.
Diamond Ceramic ECP Protection
At Austin Subaru, we're proud to offer Diamond Ceramic Environmental Protection. This unique application helps to create a barrier between your vehicle and the elements. Not only do we have products to help keep the exterior of your vehicle looking great, but also the interior! Watch this demo video here to see how it works.
UPGRADE GALLERY
LOOKING FOR UPGRADES LIKE THESE? CONTACT US BELOW TO GET STARTED.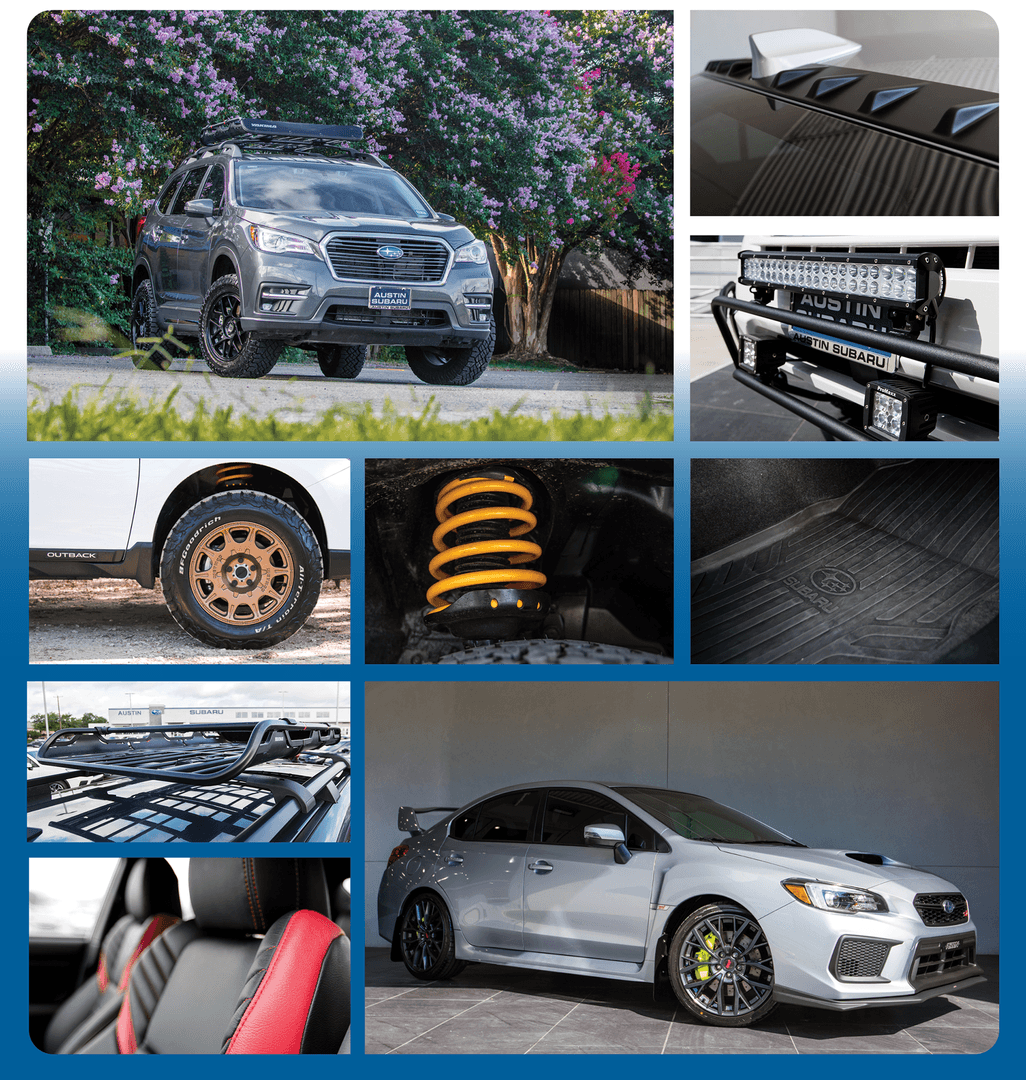 Meet Our Design Specialists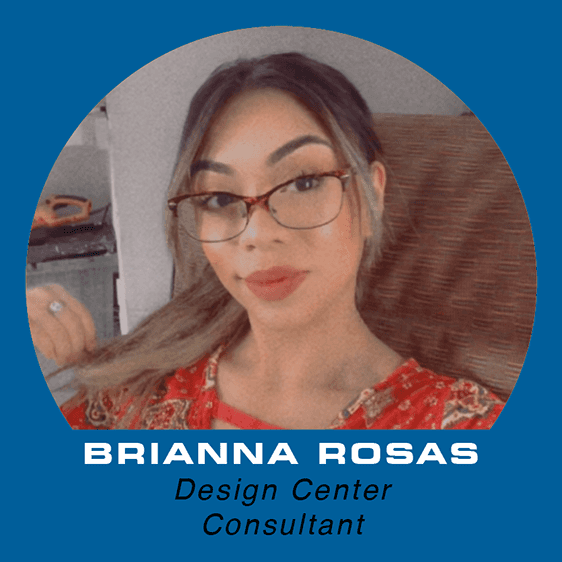 Brianna is from Victoria, Texas. This is her first time working in the automotive world, and she is thankful to start off with a brand that she loves! When she's not working, Brianna enjoys working out, watching movies, eating tacos, playing COD on her PS4, listening to Russ, and spending time with her two cats, Daisy and Lily. She would like to travel to Bora Bora one day to see the beautiful scenery with her own eyes. In Austin, she loves the amount of opportunity and growth present. Brianna's hero is her mother as she endured a lot in her life and has never given up. She reminds Brianna that every day is a new day to chase her goals and live her life how she chooses, not by what society may lay out.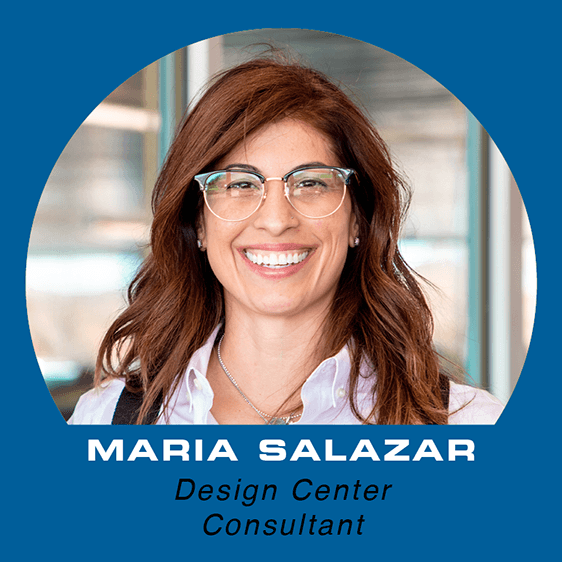 Maria is originally from Austin, but spent some years in Louisiana before heading back here to The Lone Star State. Maria has a little Shih Tzu named Beethoven who's got a BIG personality! Outside of work, Maria is a very active person who enjoys keeping her body moving throughout all kinds of outdoor activities. On top of outdoor activities, you can find her weight training six days out of the week! She also spends her free time volunteering at the Texas Children's Hospital for the Ronald McDonald Foundation and has been helping there for over seven years now. Maria is all about lending a helping hand and being part of support systems as often as she can.