Love Encore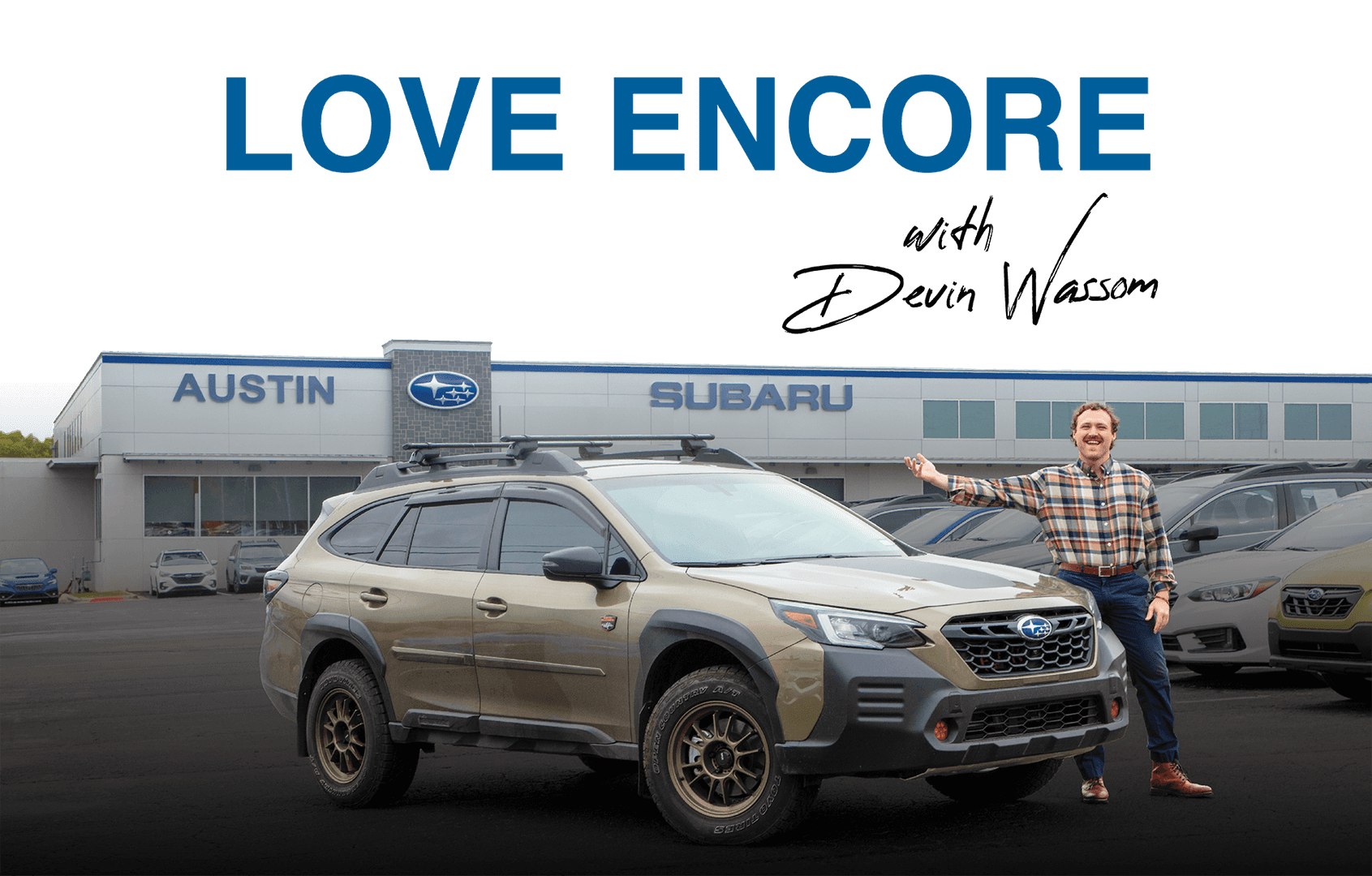 Congratulations on your new Subaru!
We're here to help you learn the ins and outs of your new ride.


Here are a few examples of the types of questions that have come up during Love Encore visits.
Feel free to write down any you may have in advance of your appointment.
Is there a way to turn off the auto start/stop function?
Yes. The button symbol is an "A" with a circular arrow wrapped around it, found on the left hand panel of the Impreza/Crosstrek/Forester and on the bottom left of the screen display of the Legacy/Outback models.
My rear gate isn't opening when I press my key fob or panel button. Is it broken?
Don't fret! The rear gate button will only operate when pressed and held for a full second.
What does the blue light on the dashboard mean when I start my car?
The blue light is an indication that the water/fluids in the engine bay are too cold for regular engine operation, therefore it is best to wait for the engine to warm up before starting a drive.